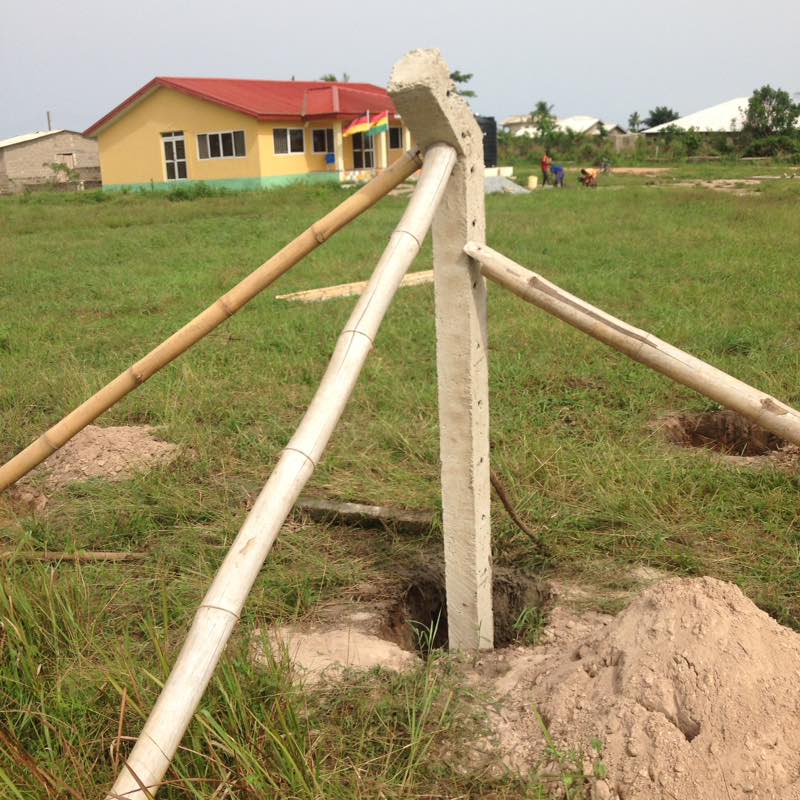 A fence for the training centre
The training center will be more secured. This is due to the financing of the perspective solar plant by Energiewerke Schönau (EWS). Because the solar system should be moreprotected by theft, the EWS finances us a fence. At this point, we would like to take this opportunity to thank the Energiewerke Schönau!
The construction work started as early as March 2017, but was interrupted by the heavy rainfall and the flooding of the terrain. After we were able to build a drainage channel (we reported), the construction measures for the fence continued afloat. In the pictures you can see the progress. Once the fence has been erected, we will report again.